Lowongan Kerja Posisi Waiter/Waitress (Placement in Denpasar) di Seniman Coffee Studio
DESKRIPSI LOWONGAN KERJA
– Sequence of Service (greating the guest, escort the guest, taking order, serve the food and beverage)
– Good communication in English
– Food and beverage knowledge
– Fresh graduate is welcome
– Placement in Denpasar
– Easy going and fast learner
Persyaratan minimum:
Mencari kandidat yang bisa bekerja pada hari kerja, Sabtu dan Minggu
Tidak diperlukan pengalaman kerja untuk posisi ini
Pelamar harus memiliki KTP
–
Informasi Tambahan Lowongan Kerja
Tingkat Pekerjaan : Tidak Terspesifikasi
Kualifikasi : Tidak terspesifikasi
Pengalaman Kerja :
Jenis Pekerjaan : Penuh Waktu
Spesialisasi Pekerjaan : Hotel/Restoran, Makanan/Minuman/Pelayanan Restoran / 506, 107
Informasi perusahaan Pemberi Kerja, Seniman Coffee Studio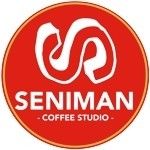 Seniman is one of Indonesia's leading specialty coffee brands. We believe there's a flavour revolution happening in coffee producing countries — a 'New Wave' of growers, processors, roasters and baristas collectively exploring coffee's possibilities. Seniman's innovations are part of this community through roasting and brewing exceptional coffee proudly based in Ubud, Bali.
Informasi Tambahan Perusahaan Seniman Coffee Studio
Ukuran Perusahaan : 51 – 200 pekerja
Waktu Proses Lamaran : 19 hari
Industri : Makanan & Minuman/Katering/Restoran
Tunjangan dan Lain-lain : Tunjangan Pendidikan, Tip, Asuransi kesehatan, relaxed, casual and cool, open 7 days a week
Lokasi : Ubud