Position Box Ads
Pay scale
Salary between Not mentioned ~  (in USD) 
Profession
Job Title : Lead Cloud Engineer
NORMALIZED JOB TITLE* : Engineer
Job Display Categories : IT / Engineering,Arts / Entertainment / Media,Journalism,Administrative / Clerical
Category : information_technology     
Matched Category : arts_entertainment_media,journalism,administrative_clerical
ADID :
Job ID : 134623735     
Job Code :     
Job Source : direct_employer     
Job Summary : Discover your future as part of the IEEE team!
 
The Lead Cloud Engineer oversees the daily activities of the Cloud Engineering team in providing cloud and database …
Work Status : full_time     
Work Shift :        
Work Type :     employee 
Work From Home : 0
Parse ID :       
Posting Date :     2023-05-04T14:00:00Z     
Modified Date : 2023-05-04T14:00:00Z
Posting Company :      
Posting Company ID :  0 
Remote Details URL :  
Search Networks : US,US_ablegrads,US_afro,US_alaska,US_amarillo,US_athens,US_augusta,US_big4,US_blackent,US_conway,US_datascience,US_deadline,US_empleosamigo,US_empleosamigosp,US_glass,US_hireahero,US_ieee,US_ieeetest,US_jacksonville,US_lancet,US_lubbock,US_rdjobs,US_retired,US_savannah,US_staugustine,US_tvb,US_varmedia
Assigned Category : information_technology        
*a normalized job title is A version of a job title that has been modified to conform to a specific format or set of conventions, Standardizing capitalization and spelling,The goal of normalizing job titles is to make it easier to search, sort and compare job titles across different sources
Job QUALIFICATIONS
Duties and Responsibilities
Discover your future as part of the IEEE team!
The Lead Cloud Engineer oversees the daily activities of the Cloud Engineering team in providing cloud and database technology solutions for IEEE's business systems, while participating in a variety of assignments/projects including data backup, recovery, cloning, migration and disaster recovery to support business systems. Business systems include protecting mission-critical cloud applications, customer and product master data by using industry best practices and technologies to provide 24 x 7 availability.  
As a member of the larger IT Strategy and Enabling Technologies (ITSET) team, the Lead Cloud Engineer will be afforded plenty of opportunities to participate in technology-driven innovation, workplace digitalization, mobile presence enablement, enterprise architecture, and technology standardization/rationalization activities, as well as broaden their technology/professional horizons in the process.
The Lead Cloud Engineer reports to the Cloud Strategy Director and functions as an individual contributor.
Additional responsibilities include:
* Work closely with Security, Architecture and Development teams to design and implement cloud initiatives and migrations from on-premises to cloud
* Periodically assess technical debt and keep systems abreast with the latest technologies and trends beneficial to the organization.
* Ensure integrity and security of all corporate cloud platforms and databases.
* Select the most proficient approach to cloud and database designs and applications
* Establish and design architectures and their interrelationships
* Develop utilities to facilitate certain functions involving cloud and database operations
* Protect and ensure the recoverability of cloud applications and databases
* Keep apprised of current cloud and database technologies
Education
* Bachelor's degree or equivalent experience In Computer Science, Mathematics, Engineering or Business Administration
* Courses in programming and data base systems including data base administration and design, data security planning, information systems planning, physical organization of databases, implementation of logical relationships, data base systems control and flow, and data base performance and tuning.
Work Experience
* 7 – 10 years of Cloud Systems Administrator experience with demonstrable database administration experience
* 10 – 15 years experience in IT Solutions delivery
Licenses and Certifications
* AWS Certified Solutions Architect – Associate required
* AWS Certified Solutions Architect – Professional preferred
Skills and Requirements
* Experience with database backup, recovery, monitoring and consolidation essential
* Knowledge of Linux, shell scripting, PowerShell and AWS/Azure command line interface
* Expert knowledge of using Amazon Web Services
* Expertise in migrating distributed and complex applications through refactoring, re-platforming, repurchasing, re-hosting, relocating, retaining and retiring
* In-depth hands-on experience in containerization, orchestration, automation, observability and monitoring
* Hands on skills using Python and Shell/PowerShell with knowledge of Java applications
* Knowledge of Microsoft Azure preferred
* Knowledge of Oracle Cloud Infrastructure
* Knowledge of high availability and disaster recovery solution
* Knowledge of database technologies from different vendors
* Knowledge of industry standard backup tools
* Spoken skills. The incumbent has also taken training or is fluent to communicate and discuss task objectives, issues and solutions with all departments/teams
* Presentation skills/size of audiences. The incumbent has also taken training or is fluent in presentation and negotiation skills to demonstrate ideas/solutions to teams or small groups.
* Writing skills. Good writing skills are essential to convey ideas/response/suggestions via email and technical documents.
* Reading skills. Excellent English reading skills required to understand highly technical and requirement documents.
Submit your resume at:
https://ieee.taleo.net/careersection/2/jobdetail.ftl?job=230109&tz=GMT-04%3A00&tzname=America%2FNew_York
For information on the work demands and conditions required for this position, please consult the reference document, "Physical, Mental, and Work Environment Standards for IEEE Positions." This position is classified under Category I – Office Positions.
IEEE is an EEO/AAP Employer/Protected Veteran/Disabled.
Disclaimer: This job description is proprietary to IEEE. It outlines the general nature and key features performed by various positions that share the same job classification. It is not designed to contain or be interpreted as a comprehensive inventory of all duties and qualifications required of all employees assigned to the job. Nothing in this job description restricts management's right to assign or re-assign duties to this job at any time due to reasonable accommodations or other business reasons.
Visit www.ieee.org to view details about open positions in one of our four offices: Los Alamitos, CA; New York City; Piscataway, NJ; & Washington, DC.
The IEEE is an Affirmative Action/Equal Opportunity Employer, M/F/D/V.
How to Submit an application for a job opening
You can submit your application in these ways
Please  Submit an application for a job opening before the gig expired at 2023-06-04T03:59:59Z
Apply Information :
Apply Name :      
Apply City :      
Apply State :        
Apply Zip :       
Apply Country : 
Response Method : url 
Business Overview
Company Profile Description of IEEE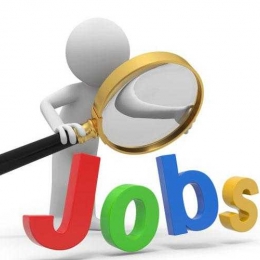 Company Name : IEEE
Company Industry :    
Company ID : 1031435
Company Type :
Company Profile URL :
Company Country : United States
Company City : Piscataway / Piscataway
State :   New Jersey    
Zip :   
Company Confidential :
Company Size :  
Client ID : mashable
Latitude : 40.53865     
Longitude :    -74.47168
Location : Piscataway, New Jersey  
Formatted City State :Piscataway, NJ
Formatted City State Country  : Piscataway, NJ US   
Normalized Country: US 
Normalized State: NJ
Source Job Details : 
URL Source :  https://jobs.mashable.com/jobs/lead-cloud-engineer-piscataway-new-jersey-134623735-d?rsite=careercast&rgroup=1&clientid=mashable&widget=1&type=job&
Source : 
HTML File URI:
Rank: 2 on Keyword