Vacancy Box Ads
Pay
Salary between Not mentioned ~  (in USD) 
Occupation
Job Title : Temporary Part-Time Director of Social Media, Central Park Conservancy
NORMALIZED JOB TITLE* : Social Media
Job Display Categories : Social Media,Arts / Entertainment / Media,Journalism
Category : media     
Matched Category : arts_entertainment_media,journalism
ADID :
Job ID : 134570345     
Job Code :     
Job Source : direct_employer     
Job Summary : Reports to:     Vice President of Communications
Department:   Marketing and Communications
Status:           Part-Time, Temporary
Schedule:       3 days per week
 
…
Work Status : part_time     
Work Shift :        
Work Type :     contract 
Work From Home : 0
Parse ID :       
Posting Date :     2023-04-28T19:00:00Z     
Modified Date : 2023-04-28T19:00:00Z
Posting Company :      
Posting Company ID :  0 
Remote Details URL :  
Search Networks : US,US_ablegrads,US_alaska,US_amarillo,US_athens,US_augusta,US_blackent,US_conway,US_dailygazette,US_empleosamigo,US_empleosamigosp,US_glass,US_jacksonville,US_lubbock,US_rdjobs,US_retired,US_savannah,US_staugustine,US_tvb
Assigned Category : media        
*a normalized job title is a standardized version of a job title that has been modified to conform to a specific format or set of conventions, This process can involve removing any unnecessary words or phrases,The goal of normalizing job titles is to make it easier to search, sort and compare job titles across different sources
Job STANDARDS
Requirements:
4 to 6 years plus of social media management, production, and strategy development
Strong understanding of latest social trends
Commitment to excellence, working non-standard hours (including weekends) when necessary, anticipating issues, and communicating with diplomacy
Excellent knowledge of Microsoft Office, Sprout Social, Adobe Creative suite and other digital productivity tools, including photo and basic video editing
Collaborate with cross functional teams, internal and external, to launch social media strategies and campaigns
Excellent verbal and written communication skills; ability to interact with the public and cross-functionally within the Conservancy
Bachelor's degree (preferably in Communications, Journalism, Marketing or equivalent) or equivalent combination of education and experience
Strong interest in urban park management and the mission of the Conservancy
Job Specification
Reports to:     Vice President of Communications
Department:   Marketing and Communications
Status:           Part-Time, Temporary
Schedule:       3 days per week
About Central Park and the Central Park Conservancy 
Central Park is one of the most famous and beloved urban public spaces in the world. Designed by Frederick Law Olmsted and Calvert Vaux in 1857, the 843-acre park was the first purpose-built public park in the country and is a National Historic Landmark. The Central Park Conservancy, a private not-for-profit organization, was founded in 1980 to rescue the Park which had fallen into serious disrepair. Since that time, the Conservancy has overseen the investment of approximately $1 billion in the restoration of the Park, and now hosts over 40 million visitors a year. 
The Conservancy's mission is to preserve and celebrate Central Park as a sanctuary from urban life. The City of New York has formally entrusted the care of the Park to the Conservancy which is responsible for every aspect of its care, including landscape maintenance, capital improvements, and the visitor experience. Committed to sharing the best practices in urban park management, the Conservancy also serves as a resource for other NYC parks and for public-private partnerships around the world. The Conservancy employs roughly 325 people and has a yearly operating budget of $80 million. 
The Conservancy recently completed a seven-year plan, Central Park Conservancy, A Plan for the Stewardship of Central Park: 2020-2027, which focuses on capital investment of the last four decades of more than $1 billion into Central Park.
Job Summary:
The Central Park Conservancy is seeking a temporary, part-time Director of Social Media. The anticipated duration for this temporary assignment is position approximately 4 to 5 months. This person will be responsible for managing the Central Park Conservancy's social media presence across seven channels, help with the execution and creation of strategic initiatives and daily posts, and support the Temporary Content Assistant. Reporting to the Vice President of Communications, the ideal candidate will have a thorough understanding of all seven social media channels, experience managing diverse, popular platforms and real-time public situations, strong writing skills, an eye for detail, and can seamlessly fit into a collaborative, fast-paced Marketing and Communications team.
Responsibilities:
Act as the creative lead for social content strategy and execution across the Conservancy's social media channels: Instagram, Twitter, Facebook, TikTok, YouTube, Pinterest, and LinkedIn

Write, create, and produce engaging content and assets across all digital platforms, working closely with the wider team on relevant content tied to strategic initiatives

Manage the social media content calendar, setting targets and timelines for key initiatives and content production

Execute and continuously evolve a multi-platform strategy that grows the Conservancy's brand awareness, engagement, reach, and audience Lead on the platform's community management alongside the Content Assistant by responding to daily inquiries and flagging sensitive situations in real time

Produce in-Park and/or on-site (live) programming for digital and social channels

Manage multiple projects simultaneously, and produce quality content and stay focused under fluid conditions and priorities

Develop reports on social media channels and analytics, as needed
Note: This is an in-person and in-Park position
Rate: $90 to $95 per hour (based on level of experience)
 DIVERSITY, EQUITY & INCLUSION
The Central Park Conservancy's work is guided by the belief that Central Park, and all public parks, must be managed and actively protected as an inclusive and democratic space for all.
Working closely with our New York City partners, we will always strive towards creating and sustaining a sense of belonging for all visitors and advocating for equitable and accessible public use of the Park.
In service of this belief, we are committed to fostering a workforce and organizational culture that is as diverse as Central Park itself and the dynamic city it serves.
How to Apply for a position
You can apply using these methods
Please  Apply for a position before the position expired on 2023-05-29T03:59:59Z
Apply Information :
Apply Name :      
Apply City :      
Apply State :        
Apply Zip :       
Apply Country : 
Response Method : url 
Firm Overview
Company Profile Description of Central Park Conservancy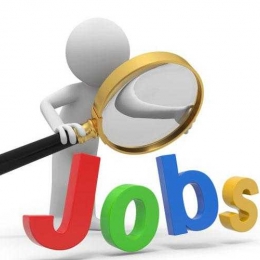 Company Name : Central Park Conservancy
Company Industry :    
Company ID : 1818530
Company Type :
Company Profile URL :
Company Country : United States
Company City : New York / New York
State :   New York    
Zip :  10022 
Company Confidential :
Company Size :  
Client ID : mashable
Latitude : 40.75938     
Longitude :    -73.96751
Location : New York, New York 10022  
Formatted City State :New York, NY
Formatted City State Country  : New York, NY US   
Normalized Country: US 
Normalized State: NY
Source Job Details : 
URL Source :  https://jobs.mashable.com/jobs/temporary-part-time-director-of-social-media-central-park-conservancy-new-york-new-york-10022-134570345-d?rsite=careercast&rgroup=1&clientid=mashable&widget=1&type=job&
Source : 
HTML File URI:
Rank: 1 on Keyword