Work Box Ads
Income
Salary between Not mentioned ~  (in USD) 
Occupation
Job Title : IT Tier 1 Help Desk Support
NORMALIZED JOB TITLE* : Help Desk
Job Display Categories : IT / Engineering,Customer Service,Administrative / Clerical
Category : information_technology     
Matched Category : customer_service,administrative_clerical
ADID :
Job ID : 134570340     
Job Code :     
Job Source : direct_employer     
Job Summary : OWL Automotive Consulting is one of the automotive industry's premier consulting firms. We are looking for a dynamic, creative thinking IT professional to join our g…
Work Status : full_time     
Work Shift :        
Work Type :     employee 
Work From Home : 1
Parse ID :       
Posting Date :     2023-04-28T17:00:00Z     
Modified Date : 2023-04-28T17:00:00Z
Posting Company :      
Posting Company ID :  0 
Remote Details URL :  
Search Networks : crossnet_partner_it,US,US_ablegrads,US_afro,US_alaska,US_amarillo,US_athens,US_augusta,US_big4,US_blackent,US_conway,US_datascience,US_deadline,US_empleosamigo,US_empleosamigosp,US_glass,US_hireahero,US_ieee,US_ieeetest,US_jacksonville,US_lancet,US_lubbock,US_rdjobs,US_retired,US_savannah,US_staugustine,US_varmedia
Assigned Category : information_technology        
*a normalized job title is a standardized version of a job title that has been modified to conform to a specific format or set of conventions, This process can involve removing any unnecessary words or phrases,The goal of normalizing job titles is to make it easier to search, sort and compare job titles across different sources
Job QUALIFICATIONS
Job Summary
OWL Automotive Consulting is one of the automotive industry's premier consulting firms. We are looking for a dynamic, creative thinking IT professional to join our growing family. The ideal candidate will be passionate about getting results, detailed in their quest to solve problems and love to work in a fast-paced environment where there is never a dull moment.
We believe that when joining any company, it's important for you to understand who we are. We've developed our culture around our people. It's not just lip service to say that you are important to us. As an example, we invest in our people by providing ongoing technical training at no cost to them. Again, you are important to us.
If that sounds like what you're looking for, check out below to see what we're looking for.
Tier-1: Knowledge, Skills and Abilities
Knowledge:

Diagnose, research and resolve tier 1 technical hardware and software issues.

Provide accurate information on IT products and services.

Identify and escalate situations requiring urgent attention.

Skills:

Strong customer support skills

Excellent written and verbal communication skills

Effectively advise and assist customers on appropriate action.

Abilities:

Problem-solving ability to diagnose and resolve basic technical issues.

Demonstrates eagerness to learn and flexibility with the ability to multi-task.         

Possess attention to detail and follow-through.

Ability to be flexible, multi-task and organize priorities in a fast-paced work environment, while maintaining a high level of focus and accuracy.

High level of professionalism and ability to maintain confidentiality.

Serve as the first point of contact for customers seeking technical assistance via phone, chat, SMS, e-mail, or in person.

Properly document information and direct unresolved issues to the next level of support personnel.

Able to work shift hours of 8:00am-5:00pm Monday- Friday with some early shifts (7:00am-4:00pm) and Saturday shifts (10:00am-7:00pm)

Create, edit and respond to IT Help Desk tickets.

Maintain the highest possible level of customer service.

Document administrative time.

Other duties as assigned.
Now, if what you're looking for, matches up with what we're looking for, send your resume right away to info@owlautocs.com.
How to Submit a CV for a job opening
You can apply using these methods
Please  Submit a CV for a job opening before the opening expired at 2023-05-29T03:59:59Z
Apply Information :
Apply Name :      
Apply City :      
Apply State :        
Apply Zip :       
Apply Country : 
Response Method : cc 
Firm Overview
Company Profile Description of OWL Automotive Consulting LLC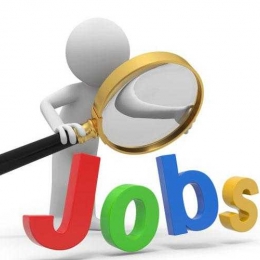 Company Name : OWL Automotive Consulting LLC
Company Industry :    
Company ID : 1832883
Company Type :
Company Profile URL :
Company Country : United States
Company City : – / –
State :   –    
Zip :   
Company Confidential :
Company Size :  
Client ID : mashable
Latitude : 38.89037     
Longitude :    -77.03196
Location :  
Formatted City State :
Formatted City State Country  : US   
Normalized Country: US 
Normalized State:
Source Job Details : 
URL Source :  https://jobs.mashable.com/jobs/it-tier-1-help-desk-support-134570340-d?rsite=careercast&rgroup=1&clientid=mashable&widget=1&type=job&
Source : 
HTML File URI:
Rank: 2 on Keyword