Lowongan Kerja Posisi Medical Representative di PT GSK Global Indonesia
DESKRIPSI LOWONGAN KERJA
Site Name: Indonesia – Aceh
Posted Date: Apr 5 2023
Are you looking to join a high-functioning sales team where you can drive business development and accelerate client engagement?  If so, this Hospital Sales Representative role could be an ideal opportunity to explore.
As a Hospital Sales Representative, you will bring the marketing plan of action to life with key opinion leaders, key hospitals, and related allied health care professionals through uncovering and maximizing business opportunity to truly partner and innovate together. 
This role will provide YOU the opportunity to lead key activities to progress YOUR career.  These responsibilities include some of the following:
•             Develop and implement strategic business plans for the therapeutic portfolio with targeted specialists, hospitals and allied health care professionals
•             Design and drive unique customer focused initiatives to build GSK advocacy and to drive incremental sales growth
•             Provide unmatched customer value for both external and internal customers
•             Work closely with colleagues who interact with family physicians to develop and implement strategic programs to drive sales growth with General Practice (GP) and Family Medicine Physicians (FM)
•             Prepare and appropriately manage territory budgets
•             Allocate appropriate face to face selling time to ensure optimal business results
Why you?
Basic Qualifications:
We are looking for professionals with these required skills to achieve our goals:
Bachelor's degree
3 or more years of sales experience liaising with health care professionals
Experience in the relevant therapeutic area
Preferred Qualifications:
If you have the following characteristics, it would be a plus:
Working experience in a teaching hospital environment
Demonstrated leadership and strong team collaborative skills
Strong working knowledge of interpretation of scientific research studies
Proven ability to build and maintain access to a network of physicians
Functional knowledge of data analysis techniques
Highly developed verbal and written communication skills
Why GSK?
Our values and expectations are at the heart of everything we do and form an important part of our culture.
These include Patient focus, Transparency, Respect, Integrity along with Courage, Accountability, Development, and Teamwork. As GSK focuses on our values and expectations and a culture of innovation, performance, and trust, the successful candidate will demonstrate the following capabilities:
Operating at pace and agile decision-making – using evidence and applying judgement to balance pace, rigour and risk.
Committed to delivering high quality results, overcoming challenges, focusing on what matters, execution.
Continuously looking for opportunities to learn, build skills and share learning.
Sustaining energy and well-being
Building strong relationships and collaboration, honest and open conversations.
Budgeting and cost-consciousness
GSK is a global biopharma company with a special purpose – to unite science, technology and talent to get ahead of disease together – so we can positively impact the health of billions of people and deliver stronger, more sustainable shareholder returns – as an organisation where people can thrive. Getting ahead means preventing disease as well as treating it, and we aim to impact the health of 2.5 billion people around the world in the next 10 years. ​
 Our success absolutely depends on our people. While getting ahead of disease together is about our ambition for patients and shareholders, it's also about making GSK a place where people can thrive. We want GSK to be a place where people feel inspired, encouraged and challenged to be the best they can be. A place where they can be themselves – feeling welcome, valued and included. Where they can keep growing and look after their wellbeing. So, if you share our ambition, join us at this exciting moment in our journey to get Ahead Together.​
Important notice to Employment businesses/ Agencies
GSK does not accept referrals from employment businesses and/or employment agencies in respect of the vacancies posted on this site. All employment businesses/agencies are required to contact GSK's commercial and general procurement/human resources department to obtain prior written authorization before referring any candidates to GSK. The obtaining of prior written authorization is a condition precedent to any agreement (verbal or written) between the employment business/ agency and GSK. In the absence of such written authorization being obtained any actions undertaken by the employment business/agency shall be deemed to have been performed without the consent or contractual agreement of GSK. GSK shall therefore not be liable for any fees arising from such actions or any fees arising from any referrals by employment businesses/agencies in respect of the vacancies posted on this site.
–
Informasi Tambahan Lowongan Kerja
Tingkat Pekerjaan : Tidak Terspesifikasi
Kualifikasi : Tidak terspesifikasi
Pengalaman Kerja :
Jenis Pekerjaan :
Spesialisasi Pekerjaan : Penjualan / Pemasaran, Pemasaran/Pengembangan Bisnis / 503, 139
Informasi perusahaan Pemberi Kerja, PT GSK Global Indonesia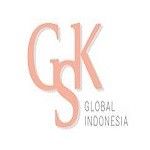 Perdagangan atau perniagaan adalah kegiatan tukar menukar barang atau jasa atau keduanya yang berdasarkan kesepakatan bersama bukan pemaksaan. Pada masa awal sebelum uang ditemukan, tukar menukar barang dinamakan barter yaitu menukar barang dengan barang
GSK adalah perdagangan besar kertas dan karton, kami adalah adalah baru yang siap untuk melaju dan bersaing 
Informasi Tambahan Perusahaan PT GSK Global Indonesia
Ukuran Perusahaan : 1- 50 pekerja
Waktu Proses Lamaran :
Industri : Umum & Grosir
Tunjangan dan Lain-lain : Asuransi kesehatan, Penglihatan, Waktu regular, Senin – Jumat, Bisnis (contoh: Kemeja)
Lokasi : Aceh