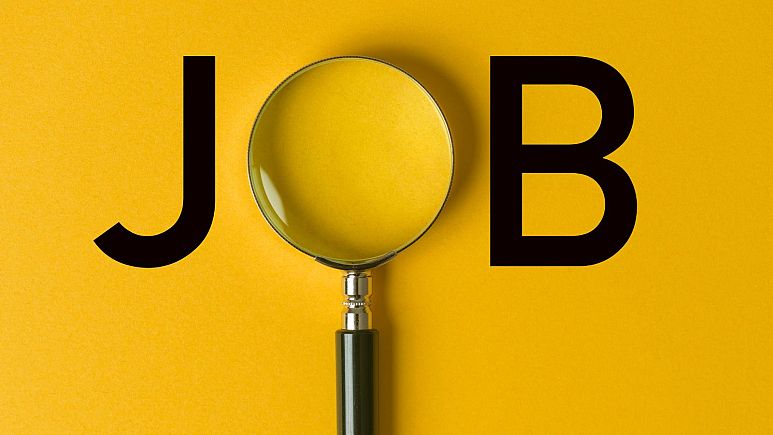 Lowongan Kerja Posisi Sales Engineer Industrial Aftermarket – Kalimantan di PT Bosch Rexroth
DESKRIPSI LOWONGAN KERJA
Company Description
At Bosch, we care. For you, our business, and our environment.
Let's turn visions into reality. At Bosch, we shape the future by inventing high-quality technologies and services that spark enthusiasm and enrich people's lives. Our areas of activity are every bit as diverse as our outstanding Bosch teams around the world. Their creativity is the key to innovation through connected living, mobility or industry. Our responsibility goes far beyond business. We're independent of stock markets and bound to the purpose of the Robert Bosch Foundation; our success directly benefits society, the environment, and future generations. Our promise to our associates is rock-solid: we grow together, we enjoy our work, and we inspire each other. Join in and feel the difference.
Work #LikeABosch
Job Description
Responsible for the sales and marketing activity based in Banjarmasin/ Palangka Raya/ Pontianak.
Achieving established goals.
Support distribution channels to achieve sales growth.
Provide Pre & Post-sales support to local partners (lead, contact, joint visit, complains, etc.)
Manage partner commitments, including sales forecast and payment collection.
To gain market information and undertake market studies and communicate it with Sales Manager.
Superior product knowledge.
Liaise with ordering team.
Regular and periodic traveling outside Kalimantan is required.
Qualifications
Reside in Kalimantan.
Bachelor degree in engineering (Mechanical/Electrical/ will be preferred).
Min. 4 years of experience in sales for Construction, Mining, and Heavy Equipment.
Excellent communication skills in English.
Good presentation and negotiation skills.
Having knowledge in hydraulics part, hydraulic system, and mechanical.
A self-starter and independent thinker.
Maintain a positive attitude, initiative and focus on customer satisfaction in a fast-paced environment.
Able to exercise good judgement and take initiatives.
Understanding on the industries, customers, and distribution channel/distributor management.
Willing to travel frequently.
Willing to working independently.
Additional Information
***************
–
Informasi Tambahan Lowongan Kerja
Tingkat Pekerjaan : Tidak Terspesifikasi
Kualifikasi : Tidak terspesifikasi
Pengalaman Kerja :
Jenis Pekerjaan : Penuh Waktu
Spesialisasi Pekerjaan : Penjualan / Pemasaran, Penjualan – Teknik/Teknikal/IT / 503, 143
Informasi perusahaan Pemberi Kerja, PT Bosch Rexroth


History
The company was set up in Stuttgart in 1886 by Robert Bosch (1861–1942) as "Workshop for Precision Mechanics and Electrical Engineering." The special ownership structure of Robert Bosch GmbH guarantees the entrepreneurial freedom of the Bosch Group, making it possible for the company to plan over the long term and to undertake significant up-front investments in the safeguarding of its future. Ninety-two percent of the share capital of Robert Bosch GmbH is held by Robert Bosch Stiftung GmbH, a charitable foundation. The majority of voting rights are held by Robert Bosch Industrietreuhand KG, an industrial trust. The entrepreneurial ownership functions are carried out by the trust. The remaining shares are held by the Bosch family and Robert Bosch GmbH.
Bosch in Indonesia
Bosch has been present in Indonesia since 1919. In May 2008, the company set up the wholly foreign-owned subsidiary, PT. Robert Bosch (RBID), in Jakarta and branch offices in Surabaya, Medan, Balikpapan, Semarang, and Bali. Today, Bosch in Indonesia is active in all of the company's four business sectors – Mobility Solutions, Industrial Technology, Consumer Goods and Energy and Building Technology.
PT. Bosch Rexroth (DCID), established in 2002, is an Indonesian representative of Bosch Rexroth AG. We offer competence and local added value in industrial and factory automation for our customers and provide drive and control technology to serve our local market. We offer: – Industrial Hydraulics, – Mobile Hydraulics, – Electric Drives and Controls, – Linear Motion and Assembly Technologies, – Service Engineering.
PT Robert Bosch Automotive (RBIY) is an automotive manufacturing plant set up in Cikarang to represent Powertrain Solutions division. This legal entity has been present since 2013. Its current operation deals with manufacturing of engine control unit and other automotive products.
All three legal entities are served by a shared service regional organization set up under RBID. Departments included under the shared service organization are Human Resources, Finance and Accounting, Controlling, Facility Management, Purchasing, Logistics, Information Systems, and Corporate Communication.
Informasi Tambahan Perusahaan PT Bosch Rexroth
Ukuran Perusahaan : 51 – 200 pekerja
Waktu Proses Lamaran : 29 hari
Industri : Umum & Grosir
Tunjangan dan Lain-lain : Asuransi Gigi, Tip, Asuransi kesehatan, Pinjaman, Parkir, Waktu regular, Senin – Jumat, Flexi-time, international exposure, Business (e.g. Shirts) & Casual Friday
Lokasi : Jakarta Selatan