Vacancy Box Ads
Salary
Salary between Not mentioned ~  (in USD) 
Job Role
Job Title : Computer Support Specialist
NORMALIZED JOB TITLE* : Computer Support
Job Display Categories : IT / Engineering,Customer Service
Category : information_technology     
Matched Category : customer_service
ADID :
Job ID : 134499221     
Job Code : 2023-00038     
Job Source : direct_employer     
Job Summary : Do you have IT experience? Do you enjoy working with people? Put your customer service and IT skills to use! We are currently accepting applications for a Computer S…
Work Status : full_time     
Work Shift :        
Work Type :     employee 
Work From Home : 0
Parse ID :       
Posting Date :     2023-04-21T14:00:00Z     
Modified Date : 2023-04-21T14:00:00Z
Posting Company :      
Posting Company ID :  0 
Remote Details URL :  
Search Networks : US,US_ablegrads,US_afro,US_alaska,US_amarillo,US_athens,US_augusta,US_big4,US_blackent,US_conway,US_datascience,US_deadline,US_empleosamigo,US_empleosamigosp,US_glass,US_hireahero,US_ieee,US_ieeetest,US_jacksonville,US_lubbock,US_rdjobs,US_retired,US_savannah,US_staugustine,US_varmedia
Assigned Category : information_technology        
*a normalized job title is a standardized version of a job title that has been modified to conform to a specific format or set of conventions, Grouping similar titles together,The goal of normalizing job titles is to make it easier to search, sort and compare job titles across different sources
Job CRITERIA
Working knowledge of personal computer hardware, software, and infrastructure systems
Strong interpersonal skills
Excellent customer service skills
Excellent verbal and written communication skills
An Associate's Degree in a computer related field or two years of relevant work experience
Possess or obtain (within 30 days of hire) and maintain a valid Wisconsin driver's license
Job Specification
Do you have IT experience? Do you enjoy working with people? Put your customer service and IT skills to use! We are currently accepting applications for a Computer Support Specialist position in our Information Technology Division. This position, under general supervision, performs specialized and technical work in all phases of computer operations. Duties include: the operation, care and tracking of computer and peripheral equipment; configuring, troubleshooting, and diagnosing a wide variety of software; efficient scheduling of work; record keeping; daily system monitoring; and more!
Additional Reasons to Apply:
Eligible for a hybrid work schedule (up to 2 days per week) after 6 months of successful City employment
Receive 40 hours of vacation on your first day of employment, plus earn 80 hours of additional vacation time in the first year
Receive 3 paid floating holidays and 8 paid regular holidays (in a calendar year)
Potential to qualify for Public Student Loan Forgiveness
Plus other excellent fringe benefits (paid sick leave, health insurance, life insurance, etc.)!
Wage Range: $29.26 to $34.11 per hour. Application deadline: April 30, 2023. Application and complete job description available at www.eauclairewi.gov/jobs.
Interviews expected to take place Friday, May 5, 2023. Candidates will be notified via email if selected to interview.
Equal Opportunity Employer.
Recruitment Snapshot: https://www.eauclairewi.gov/home/showpublisheddocument/41873
How to Submit an application for a work position
You have these options to apply
Please  Submit an application for a work position before the opening expired at 2023-05-22T03:59:59Z
Apply Information :
Apply Name :      
Apply City :      
Apply State :        
Apply Zip :       
Apply Country : 
Response Method : url 
Firm Profile Description
Company Profile Description of City of Eau Claire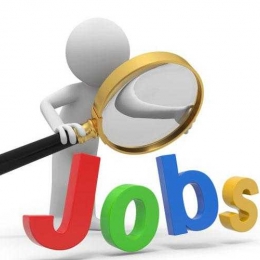 Company Name : City of Eau Claire
Company Industry :    
Company ID : 1824481
Company Type :
Company Profile URL :
Company Country : United States
Company City : Eau Claire / Eau Claire
State :   Wisconsin    
Zip :  54701 
Company Confidential :
Company Size :  
Client ID : mashable
Latitude : 44.80519     
Longitude :    -91.49411
Location : Eau Claire, Wisconsin 54701  
Formatted City State :Eau Claire, WI
Formatted City State Country  : Eau Claire, WI US   
Normalized Country: US 
Normalized State: WI
Source Job Details : 
URL Source :  https://jobs.mashable.com/jobs/computer-support-specialist-eau-claire-wisconsin-54701-134499221-d?rsite=careercast&rgroup=1&clientid=mashable&widget=1&type=job&
Source : 
HTML File URI:
Rank: 1 on Keyword