Lowongan Kerja Posisi CHIEF OF STAFF di PT Gunung Raja Paksi
DESKRIPSI LOWONGAN KERJA
Job descriptions :

Driving group-wide initiatives, providing operational and strategic support as necessary while magnifying the President Commissioner's time and strategic impact.
Working closely with management to identify and coordinate on strategic business priorities to improve overall group performance
Providing administrative, analytical and project management support for a variety of group initiatives (Strategy, Finance, Accounting, Legal, Sales, Investor Relations, etc.)
Leading cross-functional special projects across multiple departments to drive operational improvement and to ensure alignment with overall business goals andobjectives
Building relationships and establishing communication channels with all employees, being a liaison for project updates, employee well-being, proposals, and planning
Support in all inquiries from internal and external stakeholders
 Requirements:
Bachelor's degree with any major from reputable University
Minimum 5-10 years' experience in project management, preferable has experience as a consultant
Need to understand overall corporate strategy & functional strategy that exists in the organization to be able to problem solve and communicate with stakeholders and project manage on a strategic level
Need to understand operational processes & tactics to be able to problem solve and communicate with stakeholders and project manage on a tactical and/or operational level
Good interpersonal and networking skills, highly articulate team player
Strong project management
Fluent speak in English
Office Placement : Cibitung, West Java
–
Informasi Tambahan Lowongan Kerja
Tingkat Pekerjaan : Tidak Terspesifikasi
Kualifikasi : Tidak terspesifikasi
Pengalaman Kerja :
Jenis Pekerjaan :
Spesialisasi Pekerjaan : Sumber Daya Manusia/Personalia, Top Management / Manajemen Tingkat Atas / 502, 148
Informasi perusahaan Pemberi Kerja, PT Gunung Raja Paksi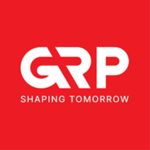 Established in 1970 in Medan, North Sumatra, our company started the business by producing hot steel. Gradually, as the company grow, we produce beams, and steel sheets.
In 1991, PT Gunung Naga Mas transformed into PT Gunung Raja Paksi (GRP), producing steel sheets. With more than 48 years of experience in the steel industry, we can produce 2,800,000 tons of steel annually, which is produced from a wide range of hot steel products. The GRP surveillance laboratory is equipped with the latest testing machines and facilities to maintain quality according to international standard tests. This laboratory is also certified by local and international certificate organizations. To provide added value products to customers, GRP installs Normalization machines, Ultrasonic Test, etc. The facilities provided by GRP are the only ones in Southeast Asia. GRP has a mission to make development sustainable, enabling to develop various products to satisfy our loyal customers.
All our processes are controlled by experts from Indonesia and have extensive experience in the steel industry. This is to ensure that GRP continuously to maintain a commitment it's products quality and reliability.
Informasi Tambahan Perusahaan PT Gunung Raja Paksi
Ukuran Perusahaan : Lebih dari 5000 pekerja
Waktu Proses Lamaran : 26 hari
Industri : Manufaktur/Produksi
Tunjangan dan Lain-lain : Tunjangan Pendidikan, Tip, Asuransi kesehatan, Parkir, Waktu regular, Senin – Jumat, Bisnis (contoh: Kemeja)
Lokasi : Bekasi