Employment Box Ads
Earnings
Salary between Not mentioned ~  (in USD) 
Job Role
Job Title : Storage & Backup Admin, Systems Administrator – Journey
NORMALIZED JOB TITLE* : Systems Administrator
Job Display Categories : IT / Engineering,Arts / Entertainment / Media,Marketing/PR,Customer Service,Social Media,Administrative / Clerical,Journalism,Design,Finance/Operations
Category : information_technology     
Matched Category : arts_entertainment_media,marketing_advertising_pr,customer_service,media,administrative_clerical,journalism,design_creative,financial_services
ADID :
Job ID : 134376626     
Job Code : Recruitment #2023-4-7440     
Job Source : direct_employer     
Job Summary : Storage & Backup Admin, Systems Administrator – JourneyRecruitment #2023-4-7440Full-time, Permanent, Represented positionLocation: Natural Resources Building- Ol…
Work Status : full_time     
Work Shift :        
Work Type :     employee 
Work From Home : 0
Parse ID :       
Posting Date :     2023-04-07T19:00:00Z     
Modified Date : 2023-04-07T19:00:00Z
Posting Company :      
Posting Company ID :  0 
Remote Details URL :  
Search Networks : US,US_ablegrads,US_acm,US_afro,US_alaska,US_amarillo,US_athens,US_augusta,US_banknewswatch,US_big4,US_blackent,US_conway,US_datascience,US_deadline,US_empleosamigo,US_empleosamigosp,US_glass,US_hireahero,US_ieee,US_ieeetest,US_jacksonville,US_lancet,US_lubbock,US_politico,US_rdjobs,US_retired,US_savannah,US_staugustine,US_tvb,US_varmedia
Assigned Category : information_technology        
*a normalized job title is a standardized version of a job title that has been modified to conform to a specific format or set of conventions, This process can involve removing any unnecessary words or phrases,To make data more consistent and accurate
Job PREREQUISITES
Required Qualifications: 
A Bachelor's Degree in Computer Science, plus 2 (two) yeas of information technology experience (may run concurrently)
OR a combination of education and/or experience equivalent to 6 (six) years in areas such as consulting, analyzing, designing, programming, installing and/or maintaining storage and backup solutions to include:

Installing and configuring full enterprise backup solutions
Scheduling backups
Knowledge of backup terminology and processes
Restoring files and data
Fiber Channel Switches and Cabling
SAN LUN Provisioning
SAN configuration and installation
Storage and Disk raid configurations
SAN and Storage architecture (diagrams, proposal, vision creation, future planning) 

Education and experience equivalent to 4 (four) years (may run concurrently) with Linux Administration in an enterprise environment. Must have had experience with installation, configuration and maintaining Linux and/or Unix Operating systems to include: 

Experience with Red Hat Linux administration or similar major Linux distribution
Troubleshooting using system logs and tools
Linux patching and feature implementation
FTP service administration in a Linux environment
Shell scripting
Scheduling system activities with cron

Education and experience equivalent to 4 (four) years (may run concurrently) with enterprise file server administration. Must have had experience with installing, implementation, troubleshooting, configuring and upgrading File Servers.
DNR Core Competencies: 

Personal Accountability 
Value Others 
Compassionate Communication 
Inspire Others 
Commitment to Excellence 
Special Requirements and Conditions of Employment:
A valid driver's license and have two years of driving experience. This position requires driving as an essential function. Finalists and/or interview candidates will be asked to provide a driving record from all states in which they have held a license during the past three years.

Employees of the Department of Natural Resources (DNR) are required to complete their primary series of COVID-19 vaccines (be fully vaccinated against COVID-19) or be approved for a medical or religious accommodation as a condition of employment. Please note, any offer of employment is contingent and no start date will be approved until you have either verified your vaccine status or have an approved accommodation. "Fully vaccinated" means the following: An employee is fully vaccinated against COVID-19 two weeks after they have received the second dose in a two-dose series of a COVID-19 vaccine (e.g., Pfizer-BioNTech, Moderna, Novavax) or a single-dose COVID-19 vaccine (e.g., Johnson & Johnson (J&J)/Janssen) authorized for emergency use, licensed, or otherwise approved by the FDA or listed for emergency use, or otherwise approved by the World Health Organization.

 
Desired Qualifications: 
Three years Windows Server Administration in an enterprise environment at a senior level. Must have had experience installation, configuration and maintaining Windows server systems to include:

Imaging of windows server for deployment
Troubleshooting using system logs and tools
NTFS permission inheritance and settings
TCP/IP networking in windows systems
Registry system setting and editing 

Setting standards, processes and procedures.
Azure or AWS experience.
M365 Administration experience.
About the Department of Natural Resources (DNR). 
At DNR we approach our work through the lens of making Washington a better place environmentally and are dedicated to serving Washington's lands and communities through diversity, equity and inclusion. 
Our Vision – Our actions ensure a future where Washington's lands, waters, and communities thrive.
Our Mission – Manage, sustain, and protect the health and productivity of Washington's lands and waters to meet the needs of present and future generations.
Our Core Values:
Safety and Well-Being —Our top priority is the safety of the public and our employees.
Public Service —We value and respect the public we serve, and we value and respect the people of the Department of Natural Resources who step up to serve.
Innovation and Creative Problem-Solving — We solve our state's most pressing challenges through innovative thinking, dedication, and bold and creative vision.
Leadership and Teamwork —We are committed to building leaders at all levels and building teams for success.
DNR provides excellent benefits, a few of those include:
Commitment to organizational health and wellness
Work/life balance
DNR Employee Resource Groups (Diversity, Equity and Inclusion Council, Women's Employee Resource Group, Veterans Employee Resource Group, etc.)
Statewide Employee Business Resource Groups
Leadership that empowers and supports employees
Professional development opportunities
Educational and career development aid
Public Service Loan Forgiveness Eligibility
Opportunities to participate in wildland fire suppression assignments
A comprehensive benefit package that includes employer contributions toward health insurance, paid holidays, retirement plans, sick leave and vacation days. Visit http://careers.wa.gov/benefits.html for more information.
Application Requirements:
To be considered you must apply online at www.careers.wa.gov.  You must complete the entire online application to be considered for the position.
Attach a letter of interest describing how your experience and qualifications relate to the position profile and the position required, desired and special requirements.
Attach a resume describing your experience and qualifications.
Provide three to five professional references – you may attach a document, use the References text field in the online application, or include with resume.

Important:

 Do not attach any documents that include photos or private information (social security number, year of birth, etc.).
Complete all supplemental questions.
Additional Information:

This recruitment may be extended and may also be used to fill future similar vacancies for up to sixty (60) days.
 
Veterans wishing to claim Veteran's preference please attach a copy of your DD-214, NGB-22 or other verification of military service. Please black out your social security number prior to attaching.  We thank you and are grateful for your service!
The Department of Natural Resources is an Equal Opportunity Employer. We strive to create a working environment that includes and respects cultural, racial, ethnic, sexual orientation and gender identity diversity. Women, racial and ethnic minorities, persons of disability, persons over 40 years of age, veterans, military spouses or people with military status, and people of all sexual orientations and gender identities are encouraged to apply.
 
Persons needing accommodation during the screening process or this announcement in an alternative format may contact DNR Recruiting staff at (360) 522-2500 or (360) 522-0143 or by email at DNRrecruiting@dnr.wa.gov.  Those with a hearing impairment in need of accommodation are encouraged to contact the Washington State Telecommunications Relay Service (TRS) at 1-800-833-6388 or www.washingtonrelay.com.
 
Check us out on: DNR's website | Facebook | Twitter | Instagram | YouTube | WordPress
 
Questions?  Please contact Lukas Potts at lukas.potts@dnr.wa.gov or e-mail us at DNRrecruiting@dnr.wa.gov.
Once you submit your online application, you can check your status by logging into your account. If you experience technical difficulties creating, accessing or completing your application call NEOGOV toll-free at (855) 524-5627 or email 
CareersHelp@des.wa.gov
.
Position Description
Storage & Backup Admin, Systems Administrator – Journey
Recruitment #2023-4-7440
Full-time, Permanent, Represented position
Location: Natural Resources Building- Olympia, WA
Telework flexibility may be available and considered
Salary: $6,672.00 – $8,973.00 Monthly 
Want to join something GREAT and make a difference?
The Department of Natural Resources (DNR) has an exciting opportunity within our IT Division. Do you want to have a part in helping to manage, sustain, and protect the health and productivity of Washington's lands and waters to meet the needs of present and future generations? If so, join the Department of Natural Resources (DNR) IT Division as a Backup and Storage Administrator. We're seeking an excellent communicator with strong customer service skills to join us in supporting our vibrant and diverse agency in its mission, to work as part of a cohesive team, and to uphold a professional and positive demeanor while working under tight deadlines as priorities shift.
 
The IT Storage and Backup Administrator position serves as the primary backup and storage administrator. This position designs, plans, installs, maintains, and supports storage and backup system software and hardware used by the divisions throughout all business lines in the agency, to include the operations group and development group within ITD. This position works with the senior Operations staff to effectively support the storage and backup systems.  The position also works with a team of technical experts to provide senior technical analysis and support to resolve issues of the agency's IT supported storage systems, backup systems and Linux Operating systems. This position is responsible for helping to create and shape the overall agency storage and backup strategic direction from both an architectural and implementation perspective.
Please Note: This position has the flexibility to work remotely part-time, however the duty station is in Olympia, Washington and the successful candidate must agree to travel to the office for key scheduled meetings or as operational needs dictate. Details of teleworking considerations will be addressed during the interview process.
Responsibilities:
Enterprise Backup System
SAN and Enterprise Storage Administration
Linux Administration
How to Submit a job application
You can submit your resume through these methods
Please  Submit a job application before the job expired at 2023-05-08T03:59:59Z
Apply Information :
Apply Name :      
Apply City :      
Apply State :        
Apply Zip :       
Apply Country : 
Response Method : url 
Enterprise Profile Description
Company Profile Description of Washington State Department of Natural Resources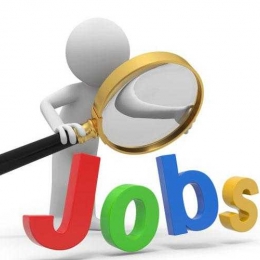 Company Name : Washington State Department of Natural Resources
Company Industry :    
Company ID : 1828193
Company Type :
Company Profile URL :
Company Country : United States
Company City : Olympia / Olympia
State :   Washington    
Zip :  98504 
Company Confidential :
Company Size :  
Client ID : mashable
Latitude : 47.03956     
Longitude :    -122.89166
Location : Olympia, Washington 98504  
Formatted City State :Olympia, WA
Formatted City State Country  : Olympia, WA US   
Normalized Country: US 
Normalized State: WA
Source Job Details : 
URL Source :  https://jobs.mashable.com/jobs/storage-backup-admin-systems-administrator-journey-olympia-washington-98504-134376626-d?rsite=careercast&rgroup=1&clientid=mashable&widget=1&type=job&
Source : 
HTML File URI:
Rank: 1 on Keyword