Work Box Ads
Compensation
Salary between Not mentioned ~  (in USD) 
Profession
Job Title : Web Specialist
NORMALIZED JOB TITLE* : Webmaster
Job Display Categories : Web Development,Arts / Entertainment / Media,Marketing/PR,IT / Engineering,Design,Social Media,Journalism,Administrative / Clerical
Category : web_development     
Matched Category : arts_entertainment_media,marketing_advertising_pr,information_technology,design_creative,media,journalism,administrative_clerical
ADID :
Job ID : 134336393     
Job Code :     
Job Source : direct_employer     
Job Summary : The Patient-Centered Outcomes Research Institute (PCORI) is an independent nonprofit organization authorized by Congress in 2010. Its mission is to fund research tha…
Work Status :     
Work Shift :        
Work Type :      
Work From Home : 0
Parse ID :       
Posting Date :     2023-04-03T17:00:00Z     
Modified Date : 2023-04-03T17:00:00Z
Posting Company :      
Posting Company ID :  0 
Remote Details URL :  
Search Networks : US,US_ablegrads,US_afro,US_alaska,US_amarillo,US_athens,US_augusta,US_big4,US_blackent,US_conway,US_datascience,US_deadline,US_empleosamigo,US_empleosamigosp,US_glass,US_hireahero,US_ieee,US_ieeetest,US_jacksonville,US_lancet,US_lubbock,US_rdjobs,US_retired,US_savannah,US_staugustine,US_tvb,US_varmedia
Assigned Category : web_development        
*a normalized job title is A version of a job title that has been modified to conform to a specific format or set of conventions, Standardizing capitalization and spelling,The goal of normalizing job titles is to make it easier to search, sort and compare job titles across different sources
Job SPECIFICATIONS
Work Description
The Patient-Centered Outcomes Research Institute (PCORI) is an independent nonprofit organization authorized by Congress in 2010. Its mission is to fund research that will provide patients, their caregivers and clinicians with the evidence-based information needed to make better-informed healthcare decisions. PCORI is committed to continually seeking input from a broad range of stakeholders to guide its work.
Position Summary
Provide day-to-day coordination of digital media communications content with a primary focus on PCORI.org, carrying out administrative, editorial, and technical tasks to achieve the organization's strategic communications goals. Provides backup support for social media and email.
Duties and Responsibilities
Works daily with the Associate Director of Digital Communications, Senior Web Editorial Manager and Communications colleagues to:
Coordinate website updates and content distribution across PCORI websites, including light HTML and web page development, approval, quality assurance and accessibility testing, and posting into the content management system.
Manage all website tickets, including tracking, triaging, and consulting with internal stakeholders to determine requirements and functionalities as necessary.
Create and maintain reports for digital metrics, including website, email, social media and other digital promotion activities
Regularly run scheduled reports, including analytics, link checking, 508 compliance checks, etc.,
Conduct all SEO activities, including keyword research, ranking strategy, and performance reporting, and regularly perform SEO/SEM audits
Identify opportunities for enhancements that utilize the latest technology and best practices to improve how PCORI delivers web information and collaborate with communications staff to optimize user experience and grow engagement across all platforms.
Support implementation of site standards and best practices around design, brand and accessibility.
Conduct basic HTML/CSS code tasks across PCORI websites.
Provide backup support for PCORI's email program and content and community management support for Facebook, Twitter, LinkedIn and PCORI's other social media platforms.
Incumbent(s) in this position may be required to perform other duties and special assignments not specifically stated above.
Statements outlined in this section are designated as essential job functions in accordance with the Americans with Disabilities Act of 1990.
Required Skills
Knowledge and experience using HTML/CSS and content management systems, preferably in the Drupal environment.  
Proficiency with Google Analytics, including Tag Manager and Data Studio, and an ability to run ad-hoc reports.
Exceptional communication skills, written and oral, including superior attention to detail.
Ability to perform well in a team environment, manage multiple deadline-driven projects, and collaborate effectively with colleagues and vendors at all levels to meet organizational goals.
Proficiency with Section 508 Compliance for websites, PDFs, slide decks, and videos.
Proficiency with Salesforce or other email marketing platforms is preferred.
Proficiency in Microsoft Office and social media platforms.
Knowledge and/or experience using Adobe Premiere Pro, After Effects, and Photoshop preferred.
Required Experience
Bachelor's degree or a combination of education and requisite experience is required.
Three to five years of work experience, preferably in digital communications or marketing.
Knowledge of best practices in web content editing, SEO/SEM, accessibility and Section 508 compliance. Knowledge of best practices in social media, including Facebook, Twitter, LinkedIn, and Instagram.
Experience managing project timelines and project deliverables.
The health and safety of our employees are a top priority. As part of that commitment, PCORI requires all employees, regardless of remote work status, to be vaccinated against COVID-19. As a prospective and/or new employee at PCORI, you will be required to comply with PCORI's vaccination policy, report your vaccination status, and provide proof of vaccination. Compliance with the policy does allow for exceptions, but those exceptions will only be granted in circumstances related to medical conditions, disabilities, and sincerely held religious beliefs. Continuing with this application indicates your intent to comply with PCORI's Mandatory COVID-19 Vaccination Policy.
PCORI conducts background checks on all applicants.
PCORI's Commitment to Diversity, Equity, and Inclusion:
PCORI is an equal opportunity employer committed to diversity both internal and external to the workplace. You can learn more about our commitment to diversity, equity, and inclusion here. All qualified applicants will receive consideration for employment without regard to race, color, religion, gender, gender identity or expression, sexual orientation, national origin, genetics, disability, age, veteran status, or any other basis protected by law.
How to Submit an application for a vacancy
You can submit your resume through these methods
Please  Submit an application for a vacancy before the job expired at 2023-05-04T03:59:59Z
Apply Information :
Apply Name :      
Apply City :      
Apply State :        
Apply Zip :       
Apply Country : 
Response Method : url 
Corporation Overview
Company Profile Description of Patient-Centered Outcomes Research Institute (PCOR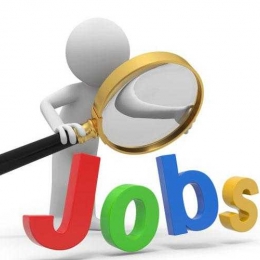 Company Name : Patient-Centered Outcomes Research Institute (PCOR
Company Industry :    
Company ID : 1832643
Company Type : Non-Profit Organization
Company Profile URL :
Company Country : United States
Company City : Washington / Washington
State :   District of Columbia    
Zip :  20036 
Company Confidential :
Company Size :  
Client ID : mashable
Latitude : 38.90713     
Longitude :    -77.04206
Location : Washington, District of Columbia 20036  
Formatted City State :Washington, DC
Formatted City State Country  : Washington, DC US   
Normalized Country: US 
Normalized State: DC
Source Job Details : 
URL Source :  https://jobs.mashable.com/jobs/web-specialist-washington-district-of-columbia-20036-134336393-d?rsite=careercast&rgroup=1&clientid=mashable&widget=1&type=job&
Source : 
HTML File URI:
Rank: 2 on Keyword