Employment Box Ads
Pay scale
Salary between Not mentioned ~  (in USD) 
Job Classification
Job Title : Rankings and Awards Specialist
NORMALIZED JOB TITLE* :
Job Display Categories : Marketing/PR,Arts / Entertainment / Media,Journalism,Administrative / Clerical
Category : marketing_advertising_pr     
Matched Category : arts_entertainment_media,journalism,administrative_clerical
ADID :
Job ID : 134257983     
Job Code :     
Job Source : direct_employer     
Job Summary : The Marketing Department of Arnold & Porter has an opening for a Rankings and Awards Specialist in the New York or Washington, DC office. The Rankings and Awards…
Work Status : full_time     
Work Shift :        
Work Type :     employee 
Work From Home : 0
Parse ID :       
Posting Date :     2023-03-24T16:00:00Z     
Modified Date : 2023-04-11T13:00:00Z
Posting Company :      
Posting Company ID :  0 
Remote Details URL :  
Search Networks : US,US_ablegrads,US_afro,US_alaska,US_amarillo,US_athens,US_augusta,US_blackent,US_conway,US_deadline,US_empleosamigo,US_empleosamigosp,US_glass,US_hireahero,US_jacksonville,US_lancet,US_law360,US_lubbock,US_rdjobs,US_retired,US_savannah,US_staugustine,US_tvb,US_varmedia
Assigned Category : marketing_advertising_pr        
*a normalized job title is a standardized version of a job title that has been modified to conform to a specific format or set of conventions, This process can involve removing any unnecessary words or phrases,To make data more consistent and accurate
Job CONDITIONS
Work Description
The Marketing Department of Arnold & Porter has an opening for a Rankings and Awards Specialist in the New York or Washington, DC office. The Rankings and Awards Specialist will focus on key legal directories, publications and other rankings and awards that support increased visibility and recognition for the firm and its lawyers. The Rankings and Awards Specialist is responsible for overseeing the directory submission process (including Chambers and Legal500), award nominations, and marketing surveys for publication in legal and business trades. Responsibilities include maintaining current recognition items on the website, intranet, and social media; assessing viability of new surveys; drafting and editing written content for a variety of outlets; and special projects as assigned.
Responsibilities include but are not limited to:
Partnering with marketing colleagues on key legal directory submissions.
Writing award nominations, reviewing and editing content, and providing feedback on the structure and clarity of strategically important submissions.
Ensuring timely completion and submission of all relevant submissions and related references.
Tracking nominations and results, gathering work highlights, and performing initial review of draft nominations.
Researching new opportunities for legal directory/awards participation, drafting and communicating deadlines and criteria, as well as tracking results for past nominations, the status of ongoing projects, and the timing of upcoming directories and awards.
Creating best practices, timelines, templates and process documents for all legal directory submissions and awards nominations.
Drafting recognition news items to help promote and communicate the firm's rankings, recognitions and awards in support of the firm's goals and branding both internally and externally.
Overseeing logistics and scheduling for research interviews between attorneys and directory publishers with support from a team member.
Producing annual comparison reports of results and rankings.
Working with Business Development Managers to create, finalize, and keep current all Chambers practice profiles.
Qualifications:
Bachelor's degree, preferably marketing, communications, or journalism.
Minimum of three years of marketing experience including one year of rankings and awards experience either in-house or at an agency supporting the legal industry.
Strong emphasis on writing, editing, and project management.
Proficiency using Internet sources a must.
Proficiency in Windows operating systems and Microsoft Office Suite and/or related software and familiarly with content management systems.
Ability to work comfortably with attorneys at all levels.
Ability to effectively coordinate a collection of information and data from multiple sources.
Ability to make sound decisions and demonstrate a high degree of trustworthiness in handling confidential and sensitive information.
Ability to exhibit good judgment interacting with attorneys and media/publishing companies.
Ability to work under the pressure of deadlines.
Law firm or professional services firm experience preferred.
Strong problem solving skills and the ability to prioritize and manage time effectively.
Possess reliability, dependability and motivation.
Excellent organization and highly effective communications skills, both oral and written.
Ability to work in a fast-paced environment while exhibiting a strong attention to detail.
Flexibility to work additional hours as necessary.
Please submit a resume, cover letter and brief writing sample.
The anticipated base salary for this position is $75,000 to $105,000. The actual base salary offered will depend on a variety of factors, including without limitation, the qualifications of the individual applicant for the position, years of relevant experience, level of education attained, certifications or other professional licenses held, and if applicable, the location in which the applicant lives and/or from which they will be performing the job.
Arnold & Porter Kaye Scholer LLP is an equal opportunity and affirmative action employer that does not discriminate on the basis of race (inclusive of traits historically associated with race, including hair texture and protective hairstyles), ethnicity, color, creed, religion, national origin, sex (which includes pregnancy, childbirth, breastfeeding and related medical conditions), age, marital or partnership status, familial status, sexual orientation, gender, gender identity, gender expression, transgender, physical or mental disability, medical condition, family leave status, citizenship status, immigration status, ancestry, genetic information, military or veteran status, or any other characteristic protected by local, state, or federal laws, rules, or regulations. All qualified applicants will receive consideration for employment without regard to any characteristic protected by local, state, or federal laws, rules, or regulations.
Arnold & Porter Kaye Scholer LLP endeavors to make www.arnoldporter.com accessible to any and all users. If you would like to contact us regarding the accessibility of our website or need assistance completing the application process, please contact Director of Support Staff Stephanie Denmark at +1 202.942.6068. This contact information is for accommodation requests only and cannot be used to inquire about the status of applications.
For our EEO Policy Statement, please click here. If you would like more information about your EEO rights as an applicant under the law, please click EEO is the LAW and the Supplement poster.
Arnold & Porter Kaye Scholer LLP is an EO Employer – M/F/Veteran/Disability/Sexual Orientation/Gender Identity.
Arnold & Porter Kaye Scholer LLP uses E-Verify, which is a web-based system, to confirm the eligibility of our employees to work in the United States. As an E-Verify employer, we verify the identity and employment eligibility of newly hired employees by electronically matching information provided by employees on the Form I-9, Employment Eligibility Verification, against records available to the Social Security Administration (SSA) and the Department of Homeland Security (DHS). We use E-Verify because we are a federal contractor containing the Federal Acquisition Regulation (FAR) E-Verify clause. Please see the posters for details regarding E-Verify or contact Arnold & Porter Kaye Scholer LLP's Human Resources Department for more information. E-Verify Participation Poster and Right-to-work Poster.
How to Apply for a vacancy
You can apply through these channels
Please  Apply for a vacancy before the gig expired on 2023-04-24T03:59:59Z
Apply Information :
Apply Name :      
Apply City :      
Apply State :        
Apply Zip :       
Apply Country : 
Response Method : url 
Organization Profile Description
Company Profile Description of Arnold & Porter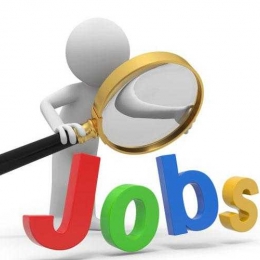 Company Name : Arnold & Porter
Company Industry :    
Company ID : 1808362
Company Type :
Company Profile URL :
Company Country : United States
Company City : – / –
State :   –    
Zip :   
Company Confidential :
Company Size :  
Client ID : mashable
Latitude : 38.89037     
Longitude :    -77.03196
Location :  
Formatted City State :
Formatted City State Country  : US   
Normalized Country: US 
Normalized State:
Source Job Details : 
URL Source :  https://jobs.mashable.com/jobs/rankings-and-awards-specialist-134257983-d?rsite=careercast&rgroup=1&clientid=mashable&widget=1&type=job&
Source : 
HTML File URI:
Rank: 3 on Keyword