Syarat – Syarat Melamar Kerja di Posisi Accounting Tax Assistant Manager – Machinery (A-92784) di Perusahaan PT RGF Human Resources Agent Indonesia
Batasan Usia Pelamar
minimal 30 tahun maksimal 40 tahun.

Syarat Jenis Kelamin Pelamar
Pria
Hold Bachelor's degree in Accounting.
Business English proficiency.
Min. 10 years as Accounting including min. 2 years in Supervisor Level, handling accounting & tax including audit.
Own Brevet A&B certificate.
Working experience in Japanese company.
Good understanding on Indonesia Accounting Standard (PSAK) and Indonesian tax regulation.
Committed, good interpersonal skill, good communication skill, diligent and detail oriented.
Candidates who can join ASAP would be plus point.
Has working experience in audit firm is an added value.
[Only CV in English will be processed]
Pengalaman Kerja minimal 120
Tanggung Jawab
Do all accounting and tax activities and responsibilities.
Prepare monthly financial reports (Balance sheet, Profit & Loss, Cash flow) timely and accurately.
Prepare monthly analysis Variance Budget vs Actual.
Prepare annual budget of Balance sheet, P&L and Cashflow.
Prepare monthly Forecast of Balance Sheet, P&L and Cashflow.
Input monthly financial statement Balance Sheet, P&L and other format into the system.
Prepare and implement Schedule Monthly Accounting Closing checklist.
Keep contact with External Auditor and Tax Auditor by response to their request.
Update Sales and Purchase Order Data.
Provide support to other departments related to accounting and tax matter.
Check monthly withholding tax report and VAT report and prepare annual corporate income tax return and deferred tax.
Check payment process before approval through e-banking.
Maintain accounting documents and external evidences safely and orderly.
Other responsibilities as needed
KISARAN GAJI
IDR 12.000.000 – 15.500.000
Profil Perusahaan PT RGF Human Resources Agent Indonesia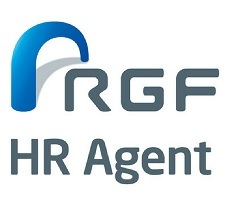 Perusahaan PT RGF Human Resources Agent Indonesia memiliki pekerja dengan jumlah pekerja, Gaji untuk pekerja baru saat ini adalah sekitar 12 sampai 15.5 juta. Perusahaan yang terletak di Prov. DKI-Jakarta ini terus berkembang dan mengundang Anda untuk bergabung dan menjadi keluarga besar Perusahaan ini.
Kategori Perusahaan ini adalah :
Billing Company Name : PT RGF Human Resources Agent Indonesia
Billing Company Address :
Alamat Perusahaan PT RGF Human Resources Agent Indonesia
Alamat : PT. RGF Human Resources Agent Indonesia Pakuwon Tower Office Building, 26th Floor (Unit K-L) Jl. Casablanca Street Kav. 88, Menteng Dalam, Tebet, Jakarta Selatan 12870
Telepon : 02183782866
Fax :
Email : muammar@rgf-hragent.asia
Website :
Jika Anda merasa memenuhi syarat dan Gaji yang ditawarkan yaitu IDR 12.000.000 – 15.500.000 cocok buat Anda, segera kirimkan lamaran ke e-mail muammar@rgf-hragent.asia dengan Surat Lamaran yang baik dan CV yang lengkap sebelum penawaran di tutup pada 2023-06-11.
Saat Postingan ini saya tulis sudah ada setidaknya 2 Lamaran yang masuk, artinya minimal ada 2 saingan yang memperebutkan posisi ini, persiapkan diri Anda dengan membuat CV yang baik dan berdoa yang khusuk kepada Tuhan Yang Maha Esa agar Anda yang diterima.