Syarat – Syarat Melamar Kerja di Posisi IT Assistant Manager – Electrical Equipment (A-93003) di Perusahaan PT RGF Human Resources Agent Indonesia
Batasan Usia Pelamar
minimal 30 tahun maksimal 40 tahun.

Syarat Jenis Kelamin Pelamar
Pria dan wanita bisa melamar, Tidak ada syarat harus pria atau harus wanita
Hold Bachelor's degree.
Has minimum 5 years of experiences as IT Security or IT Support.
Has experience handling administration of Windows OS and Windows server; active directory, network equipment, and network equipment such as Hub and Router.
Good knowledge of IT and literacy of IT Security.
Good computer skills, including Microsoft Office.
Process high level integrity and ability to work under pressure.
Critical, analytical and logical thinker.
Good communication skills and fluent in English, but can speak Japanese is an added value.
Good team player, leadership, and able to build professional relationships across all levels.
[Only CV in English will be processed]
Pengalaman Kerja minimal 60
Tanggung Jawab
Manage and perform all daily, monthly, quarterly and yearly operations related to IT.
Maintain/streamline internal IT infrastructure such as network, server, application and user ID etc. Monitor network connection on daily basis, maintain server in Jakarta and Surabaya, set up all necessary IT equipment for new employee in cooperation with administration manager.
Manage (purchase, disposal and inventory) IT equipment such as PC, software, mobile phone, printer, and etc. Maintain the list of IT equipment with user information.
Coordinate and complete internal / external IT audit with good communication with group and external auditor. (Currently audited by KPMG).
Provide IT related education to employees to enhance IT security of the company based on IT handbook.
Manage IT incidents (Investigate, take countermeasures) in accordance with IT security.
Establish/Review IT related Standard Operating Procedure (SOP).
Act as IT help desk in the company for trouble shooting or assisting daily operations.
Streamline workflow / procedures by introducing and improving systems from time to times.
Assist administration work of the office upon the request from directors or administration manager.
Other related tasks as assigned.
KISARAN GAJI
IDR 10.000.000 – 15.000.000
Company Profile PT RGF Human Resources Agent Indonesia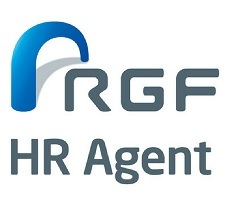 Perusahaan PT RGF Human Resources Agent Indonesia memiliki pekerja dengan jumlah pekerja, Gaji untuk pekerja baru saat ini adalah sekitar 10 sampai 15 juta. Perusahaan yang terletak di Prov. DKI-Jakarta ini terus berkembang dan mengundang Anda untuk bergabung dan menjadi keluarga besar Perusahaan ini.
Kategori Perusahaan ini adalah :
Billing Company Name : PT RGF Human Resources Agent Indonesia
Billing Company Address :
Alamat Perusahaan PT RGF Human Resources Agent Indonesia
Alamat : PT. RGF Human Resources Agent Indonesia Pakuwon Tower Office Building, 26th Floor (Unit K-L) Jl. Casablanca Street Kav. 88, Menteng Dalam, Tebet, Jakarta Selatan 12870
Telepon : 02183782866
Fax :
Email : muammar@rgf-hragent.asia
Website :
Jika Anda merasa memenuhi syarat dan Gaji yang ditawarkan yaitu IDR 10.000.000 – 15.000.000 cocok buat Anda, segera kirimkan lamaran ke e-mail muammar@rgf-hragent.asia dengan Surat Lamaran yang baik dan CV yang lengkap sebelum penawaran di tutup pada 2023-06-11.
Saat Postingan ini saya tulis sudah ada setidaknya 3 Lamaran yang masuk, artinya minimal ada 3 saingan yang memperebutkan posisi ini, persiapkan diri Anda dengan membuat CV yang baik dan berdoa yang khusuk kepada Tuhan Yang Maha Esa agar Anda yang diterima.